Back
Help me find my radio model number
Help me find my radio model number
To browse the accessories available for purchase on this website, you'll need to know which radio(s) you are using, to ensure that you purchase accessories that are compatible with the correct two-way-radio models.
Finding your radio model is very simple, and depends on the type of device you are using. Follow the information below, and if you are still unable to find the model, please contact us and we'll help you out.
Model displayed on the front or back.
For many two-way-radios, the model is displayed on the device itself, usually somewhere on the front or back of the device itself. Our MOTOTRBO and APCO P25 portable radios, as well as all MOTOTRBO in-vehicle mobile radios have the model displayed on the front.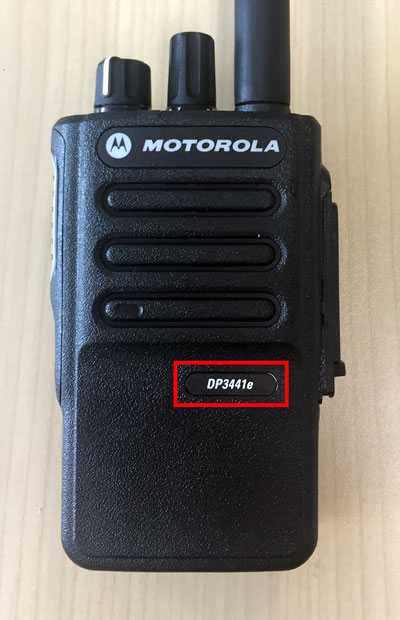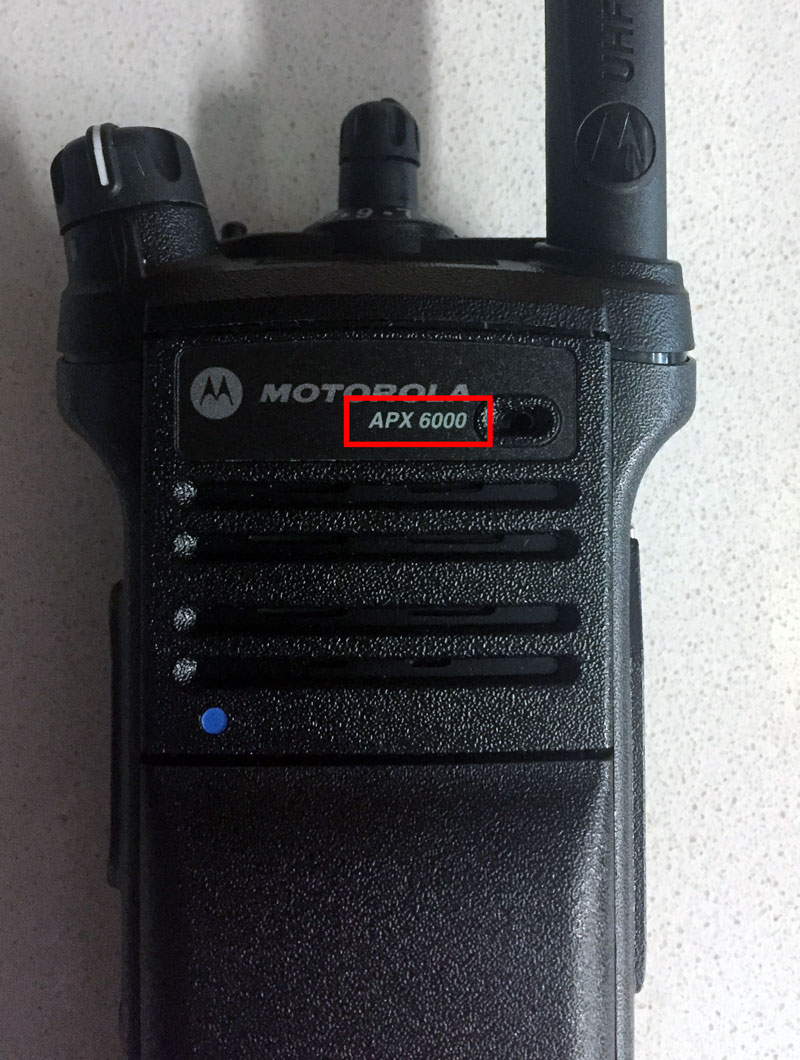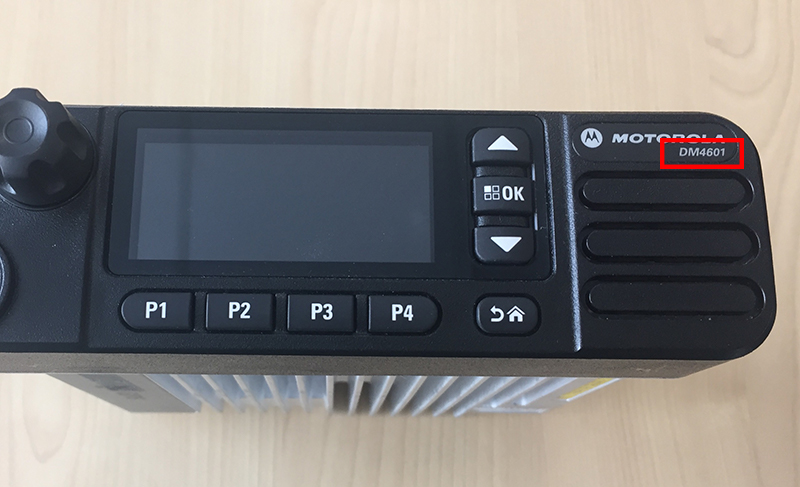 Model not displayed on the outside
Sometimes the model is displayed only on the inside of the radio, and can be viewed by detaching the battery. This occurs in some Motorola Solutions TETRA two-way-radios.
Using the device display screen to find the model
Many in-vehicle radios may not have a visible model label on the device for you to reference, but you can find it on the display screen. Here's a couple of ways this may be found:
Switch on the device - some APX series radios have the model displayed as soon as you turn it on:
Use the menu to find the model. For any TETRA radio (hand-held and in-vehicle), open the menu, select 'My Info', then select 'Radio Info', and you'll see a screen like this that has the radio model at the top.