Accessories for the DP3601
MOTOTRBO™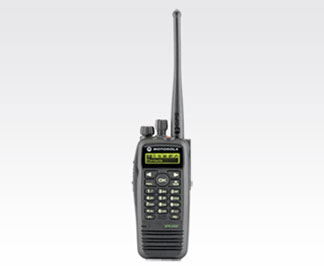 DP3601
If you are interested in purchasing this radio, contact your Motorola Solutions Authorised Dealer.
The DP3601 digital portable two-way radio with display has an integrated GPS modem for advanced location tracking. The radio delivers reliable communication by combining two-way radio functionality with digital technology. It permits easy migration with operation in analog and digital. This radio is part of the MOTOTRBO™ series, delivering increased capacity and spectrum efficiency, integrated data communications and enhanced voice capability.
With a GPS modem and alphanumeric display, this is one of MOTOTRBO's most advanced radios.
Back
DP3601

Loading
Results
Compatible Accessories
Ear Microphone Solutions

Low Noise Surveillance Kit

AUD$28.00 (exc. GST) add to cart

Audio Accessories

Mag One Swivel Earpiece With In-Line Microphone and PTT

AUD$60.00 (exc. GST) add to cart