Accessories for the DP2400
MOTOTRBO™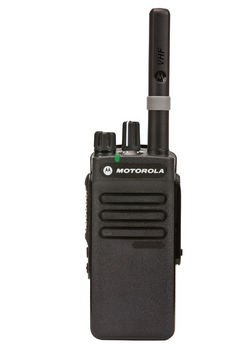 DP2400
If you are interested in purchasing this radio, contact your Motorola Solutions Authorised Dealer.
Equip your team with the world's most scalable digital radio solution. The DP2400 offers best-in-class audio in a scalable solution to your demanding communication needs. Intelligent Audio and voice announcement features enable easy communication in difficult work environments. Also, it's analogue interoperable, enabling you to make the transition to digital at your own pace, all at a value that stands up to the competition.

Available in UHF and VHF frequency bands, the DP2400 is a non-display model that features 16-channel capacity, three programmable buttons and IP55 specifications for water protection.
Back
DP2400

Loading
Results
Compatible Accessories
Batteries and Chargers

IMPRES Hi-Cap Li-Ion 3000 mAh Battery, Low Voltage (IP68)

AUD$224.00 (exc. GST) add to cart

IMPRES?Ÿƒ???›ƒ???› SMART ENERGY SYSTEM

IMPRES™ 2 Multi-Unit Charger with Display

AUD$1269.00 (exc. GST) add to cart

Audio Accessories

Receive-Only Earpiece

AUD$83.00 (exc. GST) add to cart

Audio Accessory

Receive-only Earpiece

AUD$133.00 (exc. GST) add to cart

Carrying Solutions

Universal Chest Pack

AUD$177.00 (exc. GST) add to cart

Carrying Solutions

Adjustable Carry Strap

AUD$37.00 (exc. GST) add to cart

Carrying Solutions

Universal RadioPAk™

AUD$222.00 (exc. GST) add to cart

CARRY ACCESSORIES

Spring Action 2.5" Belt Clip

AUD$27.00 (exc. GST) add to cart

Audio Accs

2-Wire Surveillance kit

AUD$102.00 (exc. GST) add to cart

Audio Accs

2-Wire Surveillance Kit With Translucent Tube, Beige

AUD$121.00 (exc. GST) add to cart

Remote Speaker Microphones

IMPRES Noise-Cancelling Remote Speaker Microphone (Large 3.5 Jack)

AUD$104.00 (exc. GST) add to cart

Microphone

IMPRES Remote Speaker Microphone (Small 3.5 Jack)

AUD$94.00 (exc. GST) add to cart

Carry Case

Nylon Carry Case with 3" Fixed Belt Loop

AUD$71.00 (exc. GST) add to cart