Accessories for the DP3401
MOTOTRBO™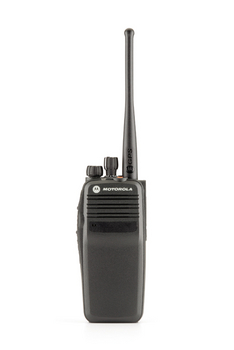 DP3401
If you are interested in purchasing this radio, contact your Motorola Solutions Authorised Dealer.
The DP 3401 digital portable two-way radio uses an integrated GPS modem, combining two-way radio functionality with advanced digital technology. It permits easy migration with operation in both analog and digital, and is available in UHF and VHF versions, both with 32 channels.

This radio is part of the MOTOTRBO series, delivering increased capacity and spectrum efficiency, integrated data communications and enhanced voice capability.
Back
DP3401

Loading
Results
Compatible Accessories
Batteries

IMPRES™ Li-Ion 2200 mAh high Capacity Battery

AUD$175.00 (exc. GST) add to cart

Antennas

UHF Whip Antenna (403-470 MHz)

AUD$23.50 (exc. GST) add to cart

Antennas

UHF2 Whip Antenna (450-527 MHz)

AUD$36.00 (exc. GST) add to cart

Audio Accessories

Receive-Only Earpiece

AUD$42.00 (exc. GST) add to cart

Audio Accessories

D-Shell Receive-only Earpiece

AUD$16.00 (exc. GST) add to cart

Audio Accessories

D-Shell Earset

AUD$120.00 (exc. GST) add to cart

Audio Accessories

Ultra-Lite Headset

AUD$175.00 (exc. GST) add to cart

Audio Accessories

IMPRES Remote Speaker Microphone

AUD$139.00 (exc. GST) add to cart

Audio Accessories

Submersible IP57 Remote Speaker Microphone

AUD$149.00 (exc. GST) add to cart

Audio Accessories

IMPRES Remote Speaker Microphone with Volume Control (IP57)

AUD$159.00 (exc. GST) add to cart

Audio Accessories

IMPRES Noise Cancelling Remote Speaker Microphone

AUD$120.00 (exc. GST) add to cart

Audio Accessories

Lightweight Headset

AUD$145.00 (exc. GST) add to cart

Audio Accessories

Mag One Swivel Earpiece With In-Line Microphone and PTT

AUD$60.00 (exc. GST) add to cart

Headsets

IMPRES Temple Transducer

AUD$487.00 (exc. GST) add to cart

Remote Speaker Microphones

Receive-only Earpiece

AUD$95.00 (exc. GST) add to cart

Remote Speaker Microphones

Receive-Only Flexible Earpiece

AUD$100.00 (exc. GST) add to cart

Batteries

IMPRES Li-ion 1500 mAh Battery

AUD$125.00 (exc. GST) add to cart

Wireless Solutions

1-Wire Earbud, 29cm, Black

AUD$70.00 (exc. GST) add to cart

Wireless Solutions

1-Wire Earbud, 116cm, Black

AUD$70.00 (exc. GST) add to cart

Wireless Solutions

Replacement Wireless Earpiece, 12" Cable

AUD$175.00 (exc. GST) add to cart

Wireless Solutions

Operations Critical Wireless Push-To-Talk

AUD$140.00 (exc. GST) add to cart

Bluetooth Mission Critical Wireless Push-to-Talk Pod

AUD$155.00 (exc. GST) add to cart

Carry Accessories

Black Waist Belt 2"

AUD$35.00 (exc. GST) add to cart

Carry Accessories

Belt Clip 2"

AUD$23.50 (exc. GST) add to cart

Carrying Solutions

Universal Chest Pack

AUD$172.00 (exc. GST) add to cart

Carrying Solutions

Waterproof Bag with Large Strap

AUD$55.00 (exc. GST) add to cart

Carrying Solutions

Adjustable Carry Strap

AUD$35.00 (exc. GST) add to cart

Carrying Solutions

Universal RadioPAk™

AUD$95.00 (exc. GST) add to cart

Carrying Accessories

Spring Action 2.5" Belt Clip

AUD$22.00 (exc. GST) add to cart

Charger

IMPRES Single Unit Charger

AUD$147.00 (exc. GST) add to cart

Service and Repair

Portable Programming Cable (USB).

AUD$148.00 (exc. GST) add to cart

Microphone

MOBILE MICROPHONE WITH BLUETOOTH GATEWAY

AUD$400.00 (exc. GST) add to cart